I found your journey exciting and scary at the same time. As a mom I wanted to reach out and stop you but I also celebrated the recklessness of your youth and the need to find your answers.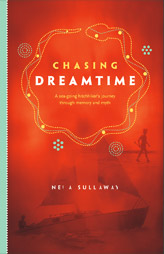 Chasing Dreamtime is available:
retail
wholesale
Order direct from www.brookviewpress.com or fax your order to: 518-732-7093
Through book distributors: Baker & Taylor Books, Brodart Company, Blackwells, the Book House, Emery-Pratt, Gardners (UK) and other major distributors.